Donation Thank You Letter
This is a sample letter specially useful for Organizations and Communities who run campaigns of fundraising for the poor and needy people, families or communities who are suffering from poverty, health problems, job problems or any other hard time. They can use this sample letter to thank you for the donations they made and to tell them where their donations is being planned to be used.
With around 200 words, a very professional writing is already a part of this template, You can simply change the place holder name, title, address and any such information with yours. Being created in Microsoft Word 2003, you can alter this letter in any text editor.
Below is the preview of this Fundraising Thank you letter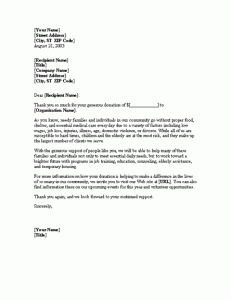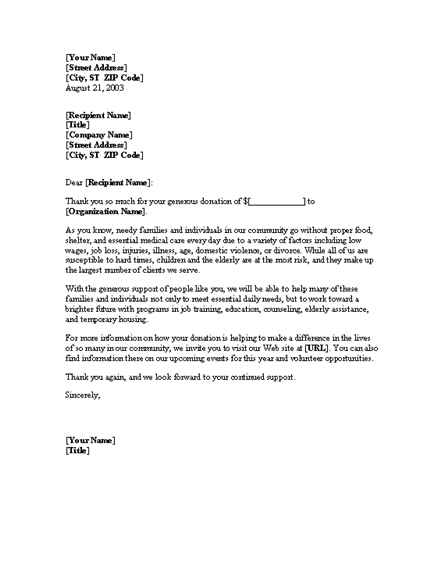 Click Here to Download this Letter Template